Our aviation consultants are highly qualified experts with uniqueexperience in airline operations, both operational and administrative. ScandiAvia consultants have one thing in common, in depth experience and great knowledge of the crucial aspects of advanced operations. Our aim is to give our customers the foundation needed to secure a quality of operations that ensures stability and precision in production. For the quality solutions and in order to achieve high Safety level and Quality, ScandiAvia consultants are experienced, professional and dynamic, they will be a unique asset to improve your operation. ScandiAvia – consists of a unique team of professional consultants to ensure your success.


ScandiAvia – your partner for achieving superior Safety and Quality.

Morten Kjellesvig started ScandiAvia in 1995. The objectives of Scandinavian Aviation is to share aviation Safety, Quality and management philosophies into other branches which also depend on Quality systems and a Strong safety thinking. With his experience and background from both the military and commercial airline he has assisted several firms with Safety and Quality issues. His background comes from 15 years of operational and administrative service in the Royal Norwegian Air Force. He flew the F-16 and held management positions in Quality and Flight Safety and was a member of 10 accident investigations. Currently he flies the A330 and A340 and in addition held several administrative positions, such as Accident Investigator, Editor Flight Safety Magazine and Head of Flight Safety & Quality Support. He has delivered speeches to a variety of international and national conferences. He has attended the Aviation Safety Management Program, Human Factors and Accident Investigator courses at the University of Southern California, USA and is now a lecturer. Morten has a MSc (Master of Science, in Air Safety Management) from City University in London, where he also lectures in Accident Investigation. Morten is also the manager of Flight Operational Forum – Norway FoF, a Safety conference held every April in Norway [see: www.fof.aero ].

Consultant Captain Hans Skog Andersen is an Airline Operations specialist. His background includes many important positions within the field of management in flight operations, safety and quality functions and accident investigation. He is currently a TEM and CRM instructor with background from Helicopters and Boeing 737. His background is from helicopter operations both in the Norwegian Air Force and Off Shore and he had the position as chief Pilot in CHC Helicopter Service in Bergen. Through his work in ScandiAvia, he has gained significant experienced in Safety and Quality. His knowledge of management, safety and quality matters, and his wide experience from managing operations makes him a very attractive person to help you attaining your goal of safety, quality and efficiency. Hans is the Accountable Manager in Babcock, the new Air Ambulance company in Norway.

Consultant Yngve Carlsen is an Airline Operations specialist and an Airbus 330 – 340 pilot. His background includes 17 years as an Air Force fighter pilot including positions as both squadron and a wing commander. His great background from a variety of projects, has given him a reputation of being professional, caring and finding good solutions for the organisation and the individual. Through his work with ScandiAvia, he has gained significant experience in Safety and Quality issues. For any organization contemplating changes and improvement Mr. Carlsen will be an excellent facilitator and tutor, ensuring efficiency, Quality and in preserving your human resources.

Consultant Tore Hultgren has a background as an active pilot and manager in Scandinavian Airlines and as investigator in the Norwegian Accident Investigation board. He retired from SAS as a Captain on Boeing 767. In SAS he held several management positions, such as Vice President Flight Operations and the last as Head of all Investigators. He has investigated many accidents and also been the advisor to the Scandinavian national accident boards. Tore Hultgren teaches management, safety and investigation. Capt. Tore Hultgren is an unique resource, his intellect, experience and way of teaching and solving challenges will give you value for money.


Consultant Dr Mark J. Pierottihas over 20 years practical experience in civil air transport engineering & aircraft maintenance
engineering. As well as his Aircraft Maintenance Licenses, he has a PhD in Air Transport Engineering & Management from City University, London & a Master Degree in Business Administration from Heriot Watt University, Edinburgh. He started his career with British Airways as an Aircraft Maintenance Engineer and then moved into the area of Aircraft Engineering Projects then Aircraft Maintenance Programmes & Engineering Planning. Dr. Pierotti has worked for & has consulted for airlines, air operators, leasing companies, aircraft owners, aircraft manufacturers & maintenance & repair organizations from all over the world on a variety of technical & airworthiness projects. He is presently a Technical Manager for a prestigious Arabian Gulf Operator managing the Continued Airworthiness of a fleet of large civil airliners but is also a part time professor for City University London & Emirates Aviation College in Dubai lecturing in Air Transport Management, Aircraft Maintenance Management, Airline Operations, Aviation Regulations & Aircraft Airworthiness. Dr Pierotti is member of the Royal Aeronautical Society of Great Britain, The Engineering Council of the UK & The Institution of Management of the UK.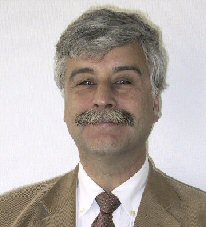 Consultant Mads Gjerdrum has a strong background in management and as a management consultant in many worldwide
companies. He has extensive knowledge of ISO 9000 series and assisted in implementing ISO certification in Flight Operations of many airlines. Mr. Gjerdrum was the Project Manager for the Scandinavian Airlines Flight Operations ISO 9001 Project, and participated in the Saudia Arabian Airlines ISO 9001 Gap Analysis. He has also managed ISO 9001 projects in the flight operations department Thai Airways International, TAP Air Portugal and Falcon Air. He is very knowledgable in the field of Quality aspects of JAR OPS. Mr. Gjerdrum is a dynamic, well educated and very experienced consultant, and a strong proponent for Safety through Quality, in addition to being a strong
spokesman for Total Quality Management TQM.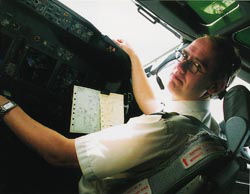 Johannes Arnesen is a Physician and specializing in Medical Radiology. He is also a former SAS Boeing 737 NG pilot. In SAS he worked in the Pilot Advisory Group, an independent group of pilots supporting colleagues on sick-leave, with alcohol related problems, loss-of license and personal medical related questions. He worked with treatment of flight phobia during medical school. Johannes Arnesen teaches aviation medicine. He joined ScandiAvia in 2006.

Consultant Peter Ray is our Air Traffic Management (ATM) specialist. He has a wide background both as pilot and consultant in aviation for decades.